Breakout B - PLENARY PANEL I – Addressing Misinformation in a Rapidly Changing Information Environment
Register

Industry - Free!
Government and Non-profit - Free!
Full-time Student - Free!
Addressing Misinformation in a Rapidly Changing Information Environment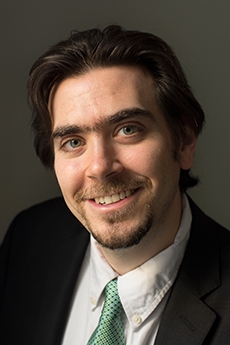 David Broniatowski, PhD
Professor of Engineering and Applied Science, George Washington University
Professor David Broniatowski conducts research in decision-making under risk, group decision-making, system architecture, and behavioral epidemiology. This research program draws upon a wide range of techniques including formal mathematical modeling, experimental design, automated text analysis and natural language processing, social and technical network analysis, and big data. Current projects include a text network analysis of transcripts from the US Food and Drug Administration's Circulatory Systems Advisory Panel meetings, a mathematical formalization of Fuzzy Trace Theory -- a leading theory of decision-making under risk, derivation of metrics for flexibility and controllability for complex engineered socio-technical systems, and using Twitter data to conduct surveillance of influenza infection and the resulting social response.
$i++ ?>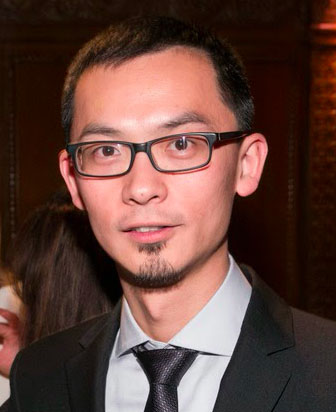 Cong Yu, PhD
Computer scientist, Google Research in NYC
Yu is a computer scientist at Google Research in NYC and leads the Structured Data Research Group. His research interests span multiple areas, including computational journalism, health analytics, structured data mining, and applied ML and NLP. He obtained his PhD in Computer Science and Engineering from University of Michigan. At Google, he leads the research area focusing on news and misinformation related challenges, including fact checking, health content gap, and news understanding for broad applications. Working closely with Google News and YouTube, his research has led to consumer-facing product features in Google Search, News, YouTube, and Question Hub, as well as many internal technology launches. He has published 90+ technical papers and 15+ patents on those topics. He is conference keynote speaker for VLDB 2018.
$i++ ?>
Shawn Turner, MA
Professor, Strategic Communication at Michigan State University
Shawn is a Professor of Strategic Communication at Michigan State University, and an on-air National Security Analyst for CNN. He previously served in several communication positions in government including Director of Communication for U.S. National Intelligence, and Deputy White House Press Secretary for National Security.
$i++ ?>
Victoria McCullough
Social Impact and Public Policy, Tumblr
Victoria McCullough leads the Social Impact and Public Policy team at Tumblr focusing on cultivating partnerships with nonprofits, civil society, and other advocates to support the user safety and wellbeing of the Tumblr community. Victoria was a 2019 Fellow at the Harvard Kennedy School's Ash Center for Technology and Democracy where she focused on the intersection of media and digital literacy and online harms. Victoria is a Board member of the Planned Parenthood Corporate Advisory Council and The Public Good Projects, a nonprofit dedicated to revolutionizing public health communications so that the business and private sector have greater impact, and communities are healthier.
$i++ ?>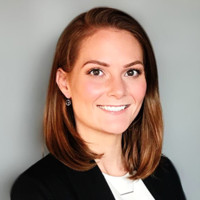 Vanessa Boudewyns (Moderator)
Senior Scientist, RTI International and co-author, Misinformation and Mass Audiences
Vanessa Boudewyns conducts interdisciplinary research on message design and behavior prediction and change. She has advanced skills in experimental design, survey development, quantitative data collection and analysis, process and outcome evaluations, and systematic reviews. A member of RTI's Science in the Public Sphere Research Program, she uses theories of behavior change, information processing, and message effects to understand, develop, and evaluate mass media campaigns, advertising messages, and risk communication. More recently, Dr. Boudewyns has also applied this interdisciplinary approach to better understand the impact of misinformation and how to effectively respond to misinformation. Dr. Boudewyns has extensive experience leading federally funded experimental studies to examine consumer and health care professionals processing and understanding of prescription drug promotional materials in order to advance regulatory science. In this role, she manages, designs, conducts, and analyzes quantitative and mixed-methods research studies and disseminates results to the research community.
$i++ ?>
Amelia Montgomery Jamison, MAA, MPH
Faculty Research Assistant, Maryland Center for Health Equity, University of Maryland School of Public Health
Amelia Jamison is a Faculty Research Assistant at the Maryland Center for Health Equity. Ms. Jamison received an MAA in applied anthropology in 2014 and an MPH in epidemiology in 2016, both from the University of Maryland. She also earned degrees in Anthropology and History from the Pennsylvania State University. Her research interests include utilizing mixed-methods approaches to investigate racial/ethnic health disparities. In recent work, Ms. Jamison has worked with Dr. Sandra Crouse Quinn in her research focused on vaccine hesitancy and online communication. Other projects have included covered topics including; racial disparities in adult influenza immunization, racial/ethinc and geographic disparities in infant mortality, understanding willingness to participate in genomic research, patient perspectives on oral health disparities, and aging with HIV/AIDS.

$i++ ?>
Key:

Complete

Next

Failed

Available

Locked
Breakout B- Addressing Misinformation in a Rapidly Changing Information Environment
06/01/2020 at 2:45 PM (EDT) | 30 minutes
06/01/2020 at 2:45 PM (EDT) | 30 minutes
This panel will discuss the importance of understanding how health misinformation emerges, the consequences of misinformation, and what can be done to address it during emerging health crises or outbreaks like COVID-19.